Welcome to Cavalier Tours, Inc.
Celebrating 46 years
OFFICE UPDATE:
Due to the COVID-19 Pandemic our Group Tours are currently on pause.
We hope to continue our Cavalier Tours Group Travel as soon as possible, in a safe and healthy way!
In the meantime, we are OPEN , by appoinment , and can schedule any type of Personal Vacation, Family Trip, All-Inclusive Vacation, Flights, Weekend Getaway's and much more...
We hope to travel with our group customers soon. We've missed each and every one of you!
We specialize in bringing you the best support for all your corporate and personal travel needs.
We're experienced in assisting you with trip planning , hotel selection, sightseeing, and the best mode of transportation to your destination. We'll take the guesswork out of trip planning, and ensure that you'll have a great trip! Let us plan your Honeymoon, Anniversary, Family Vacation or special trip.
It's our business and it's our pleasure. That's why our clients use us time and time again.
Take a moment to look around our Web site. You'll learn about us, our staff, and the services we offer. Then think about how Cavalier Tours, Inc. can help you get to where you want to go.
Cavalier Tours, Inc. can make the difference between a mediocre trip and the experience of a lifetime!
Call us for details on our current specials on Disney, Universal and Alaska Cruises.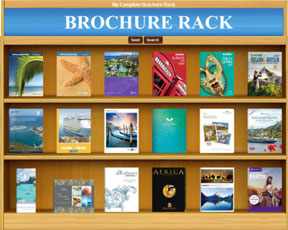 Get Your Online Brochure Here!
Sunny Vacation Destinations
Artistic and Cultural Destinations
Destinations for the Adventurer